Emergency Dept. Transfers: MRP & Nurse Communication
As you know, clear communication with fellow health care workers is essential! To support this, our Emergency Room Physician (ERP) colleagues have recommended that LTC Physicians/NPs be more involved in ED transfers, and would appreciate more details about a residents' goals of care, expected status, events leader to the transfer, and criteria for return to the care home.
Need Emergency Department phone and/or fax numbers for VGH, RJH, or SPH? Contact us!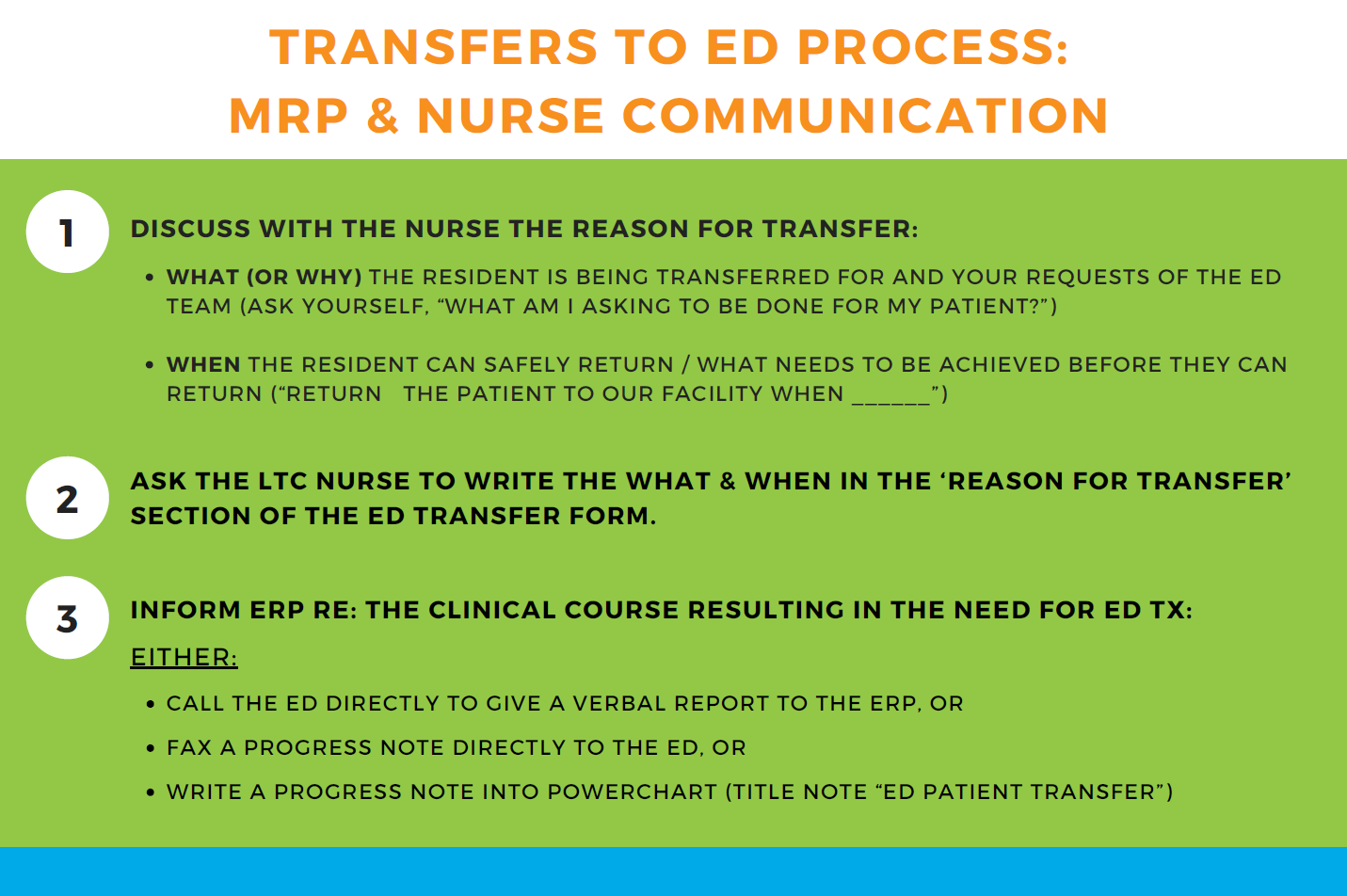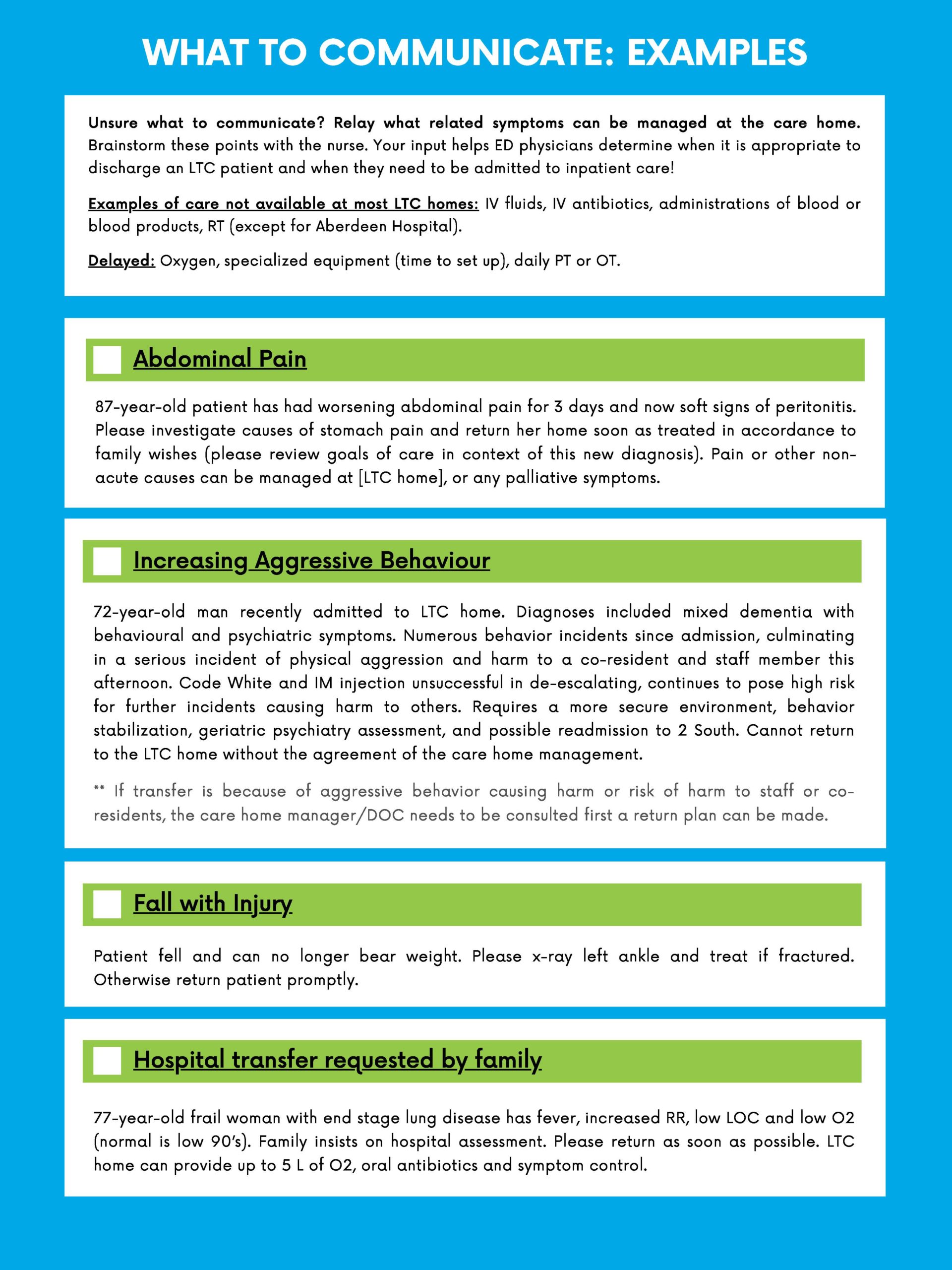 Island Health Pink Band Initiative
The Pink Band Project is an Island Health initiative designed to facilitate communication and handover between health care staff during transitions between long-term and acute care (including Emergency Department visits, acute care admission, and return/discharge to the resident's LTC home).
Aim: Improve the ability of hospital staff to recognize a LTC resident in order to help them make the best decisions about admission and discharge.