QUALITY IMPROVEMENT (QI) TOOLS
Quality Improvement (QI) in the field of healthcare uses methods that support positive change in both the quality of medical care offered and the working environment experienced by GPs, nurses, and other team members in LTC homes. For tools to help with a QI project, or to learn more about QI methods, check out the resources listed below.
Health Quality BC - Long-Term Care
Health Quality Ontario - Quality Improvement Guide
This guide is an introductory resource to support healthcare practitioners in their QI processes and initiatives. It reviews QI in the field of healthcare, provides project cases, outlines the model of improvement, and covers QI methods and tools.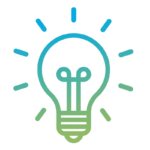 Have a tool to recommend? We'd love to hear from you!