QUALITY IMPROVEMENT (QI) TOOLS
Quality Improvement (QI) in the field of healthcare uses methods that support positive change and improvement in both the quality of medical care offered and the working environment experienced by GPs, nurses, and other team members in LTC homes. If you're looking for tools to help with a QI project, or simply want to learn more about QI methods, explore the links and resources below.
BC Patient Safety & Quality Counsel - LTC
Efforts to improve the quality and safety of individuals living in LTC in BC are needed now more than ever. Through the LTC+: Acting on Pandemic Learning Together Program, the BCPSQC is supporting improvements in care for people living and working in LTC and assisted living homes. Visit website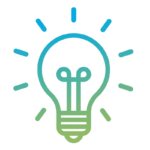 Have a tool to recommend? We'd love to hear from you!